Clients Love us
When selecting a partner in advancing your technology, GleeTech is the clear choice. We are grateful for each and everyone of our customers, which is why we take a customer-centric approach to business.
As we develop your custom product, we keep you involved throughout every stage and we are not satisfied with the product until your needs are satisfied. Trust GleeTech to be your partner in advancing your business success with an all-inclusive strategy.
Get the measurable results you need by leveraging the capabilities of the GleeTech web application expert team.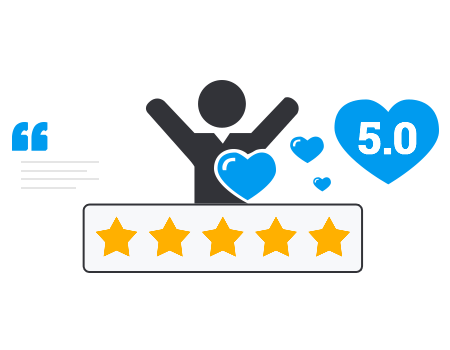 Passionate Team
Though we pride ourselves on being a team of experienced and highly skilled web developers and brilliant programmers, we are also proud of our passion. We are passionate about growing our skills and knowledge, as well as helping you grow your business. GleeTech pioneers your business startup web applications and enhances your progress.
We have developed and launched several applications on the App Store ranging from ecommerce and ticketing to financial and medical apps. If you are ready to take your business to the next level, GleeTech is your partner in accelerating business growth with an efficient, marketable app.
As a growing business ourselves, GleeTech is a proud supporter of other startup companies. We believe in helping other small businesses succeed and support community startups by designing products that remain efficient even with increased user and growth demands. GleeTech is committed to your success, which is why we maintain a non-disclosure agreement and complete comprehensive user testing of your applications to ensure we are delivering our best work.
We Are Innovative & Flexible
Budget, deadlines, outlines -- these words all appear to be constricting, but with GleeTech, we think outside the box. We are flexible with our agreement and are committed to developing creative, smart solutions within the budget and timeframe.
GleeTech is on the forefront of technological development. Using our expertise, GleeTech is able to keep your product innovative, while testing the product and consulting you and your business throughout the process.